Gempar!!! Selepas berhabis duit untuk kurus, Rina Harun bayar RM1.3 juta selesai hutang elak bankrap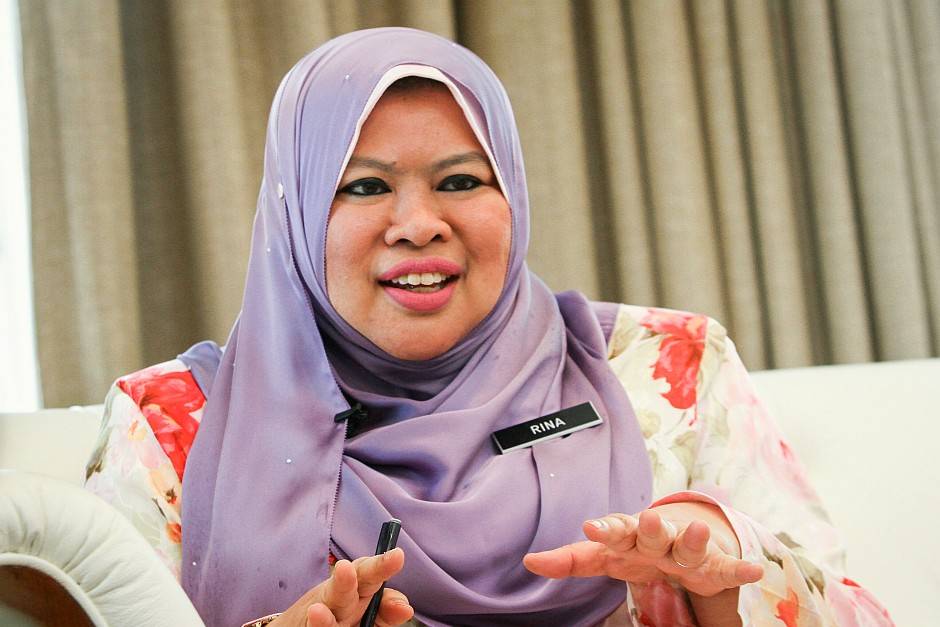 Datuk Seri Rina Harun has finally settled the debt owed to a Paris-based film and television programme production company for content purchased a decade ago.
The Women, Family and Community Development Minister was close to being served a bankruptcy notice as she owed Sarl Novovision RM1,340,642.02 as of Nov 17, 2020.
Lawyer Mark Ho, who is representing the French company, confirmed Rina had paid up last week.
"We received a cheque on Wednesday and it was cleared on Thursday," Ho said, without disclosing the amount the Titiwangsa MP paid.
"The payment brings an end to the bankruptcy proceedings."
Twentytwo13, had last Sept 8, reported that Rina was being dragged into bankruptcy for content purchased from Sarl Novovision.
The company, famous for its comedy sketches, pranks and funny videos, had issued several invoices to Rina's now-defunct companies – Eurofine (M) Sdn Bhd, Fine Mobile Network Sdn Bhd and Fine TV Network Sdn Bhd – between 2011 and 2013 for content bought under the comedy genre.
Fine Mobile Network, Fine TV Network and Eurofine were wound up on Aug 11, 2014, Dec 3, 2014 and Aug 10, 2015 respectively.
On Sept 9, Twentytwo13 reported that the minister did not show up in court for a judgment debtor summons hearing regarding the non-payment but had issued three cheques to Sarl Novovision lawyers in a bid to settle the debt.
Court documents showed Rina had made three payments via RHB Islamic Bank Bhd cheques on Sept 17 (RM231,327.80), Oct 9 (RM200,000) and Nov 9, 2020 (RM200,000).
On Dec 23, this news website reported that Sarl Novovision had filed for an application for substitute service last week after efforts to serve a bankruptcy notice on Rina failed thrice. – 2313